Fourteen Balls automata for sale
As of today ( 19th Januray 2011 ) Fourteen Balls automata will only be for sale directly from Matt Smith. If you would like to be informed of new editions please add yourself as a friend or email Matt and he will add your email to the list ( your email address  will remain confidential ).
Or if you prefer you can phone Matt on   +44 (0) 1326319394 
 The Fourteen Balls Toy Company 's 25th year….
Automate Boneshakers de Matt Smith   Falmouth

 Due to being very badly let down Matt now has two 'Boneshakers 'for sale , they are packed and ready for shipping . Please contact matt for details
Matt Smith vient de terminer cette maquette de maison avec des scènes automatisées, dimesions 1m. x 1.2m.
http://www.fourteenballstoy.co.uk/
 
.
.
Tourner la manivelle et le coeur se met à battre…….pour qui?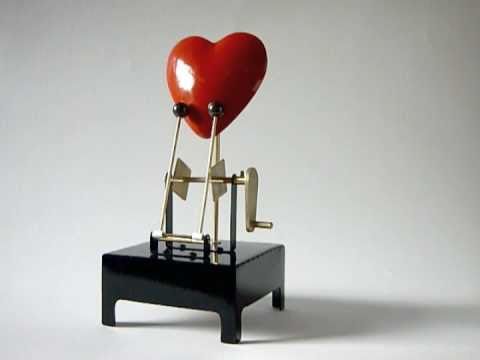 voir Cabaret Mechanical Theartre
.
.