Robert Hains Pegasus.
The Making of a Kinetic Sculpture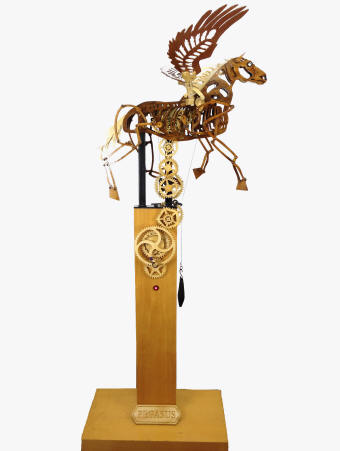 Pegasus  was voted 1st as the winner as one
of the ten finalists in the Brisbane City Council Recycled
Art Competition for 2016.  It is made from a broken
lectern, a chair, a school desk and a bookcase.

Rob Hains.
!!!!!