A Carrion Crow with his eye on someone's finger
Paul Spooner nous offre un nouvel automate, tres expressif…..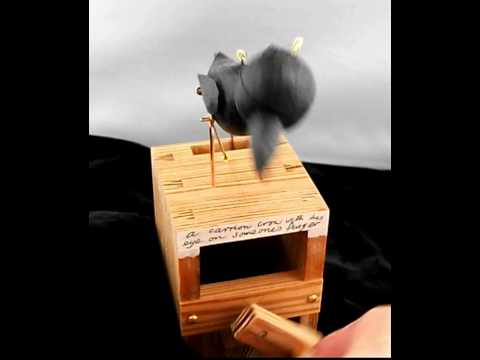 This beady eyed crow blinks as the turning handle alerts him to the presence of your hand, which he then follows as it turns… brilliant device. The accompanying noise makes it all the more menacing.
An edition of 4 only
Original Paul Spooner, signed, dated and numbered
Dimensions
150mm High x 70mm Wide x 110mm Deep
http://www.cabaret.co.uk/a-carrion-crow-with-his-eye-on-someones-finger/
 
.
.